Local Business
Directory
Love Renovate connects you directly to thousands of potential customers looking for products and services just like yours.
Register now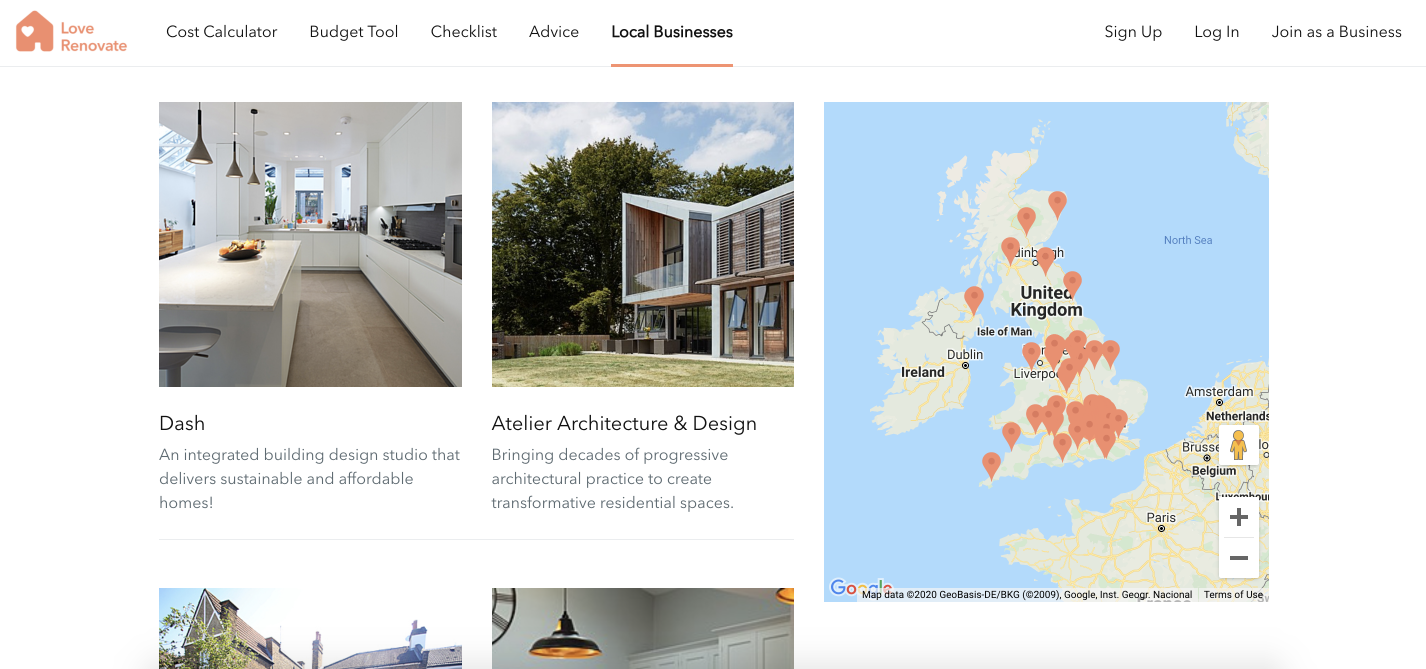 Project
Matching
Service
Get matched with quality local leads who have submitted their details within our Love Renovate website.
Get started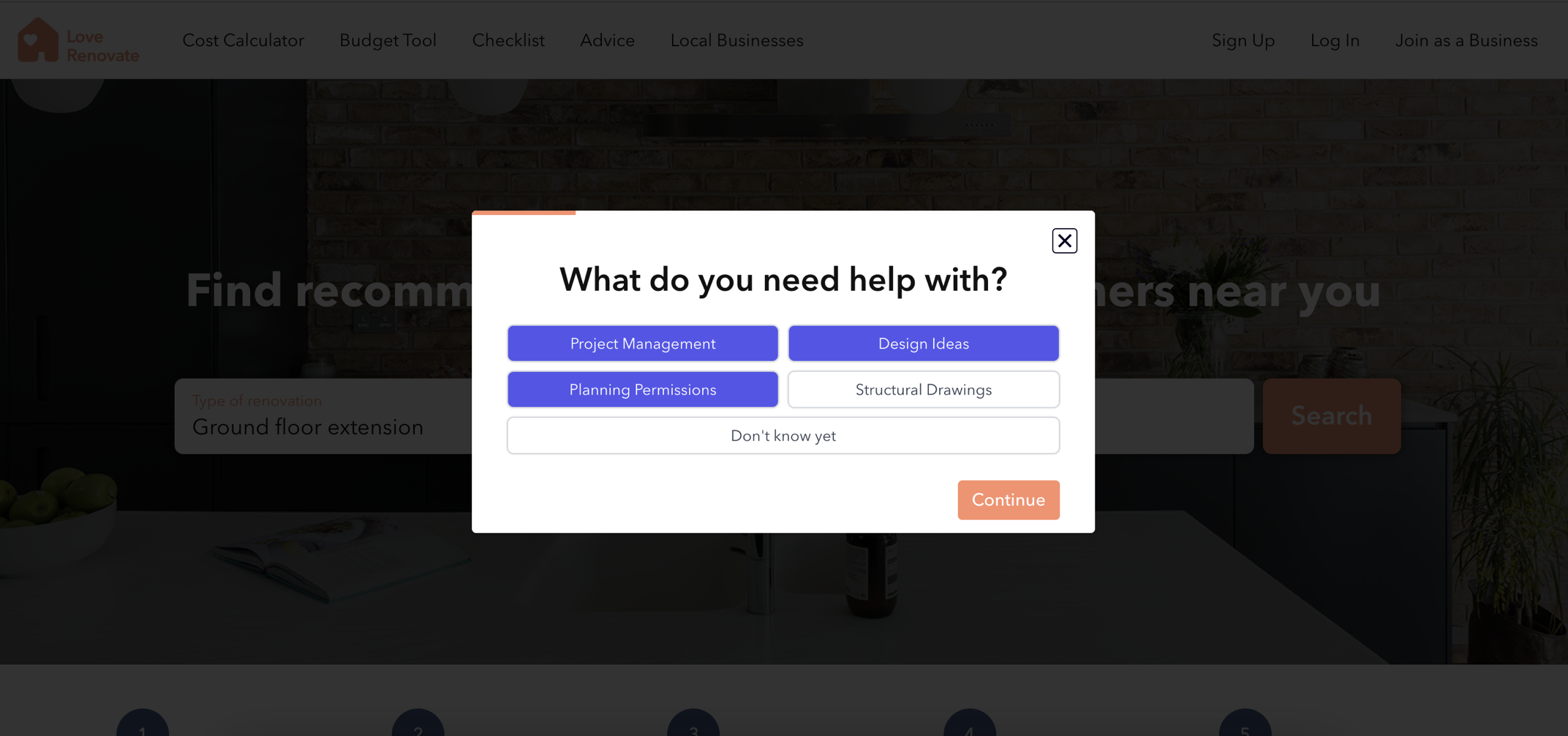 Secure
Client Messaging Service
Our simple, secure messaging services allows you to chat directly with potential customers, from initial enquiry through project quote and feedback requests.
Create your profile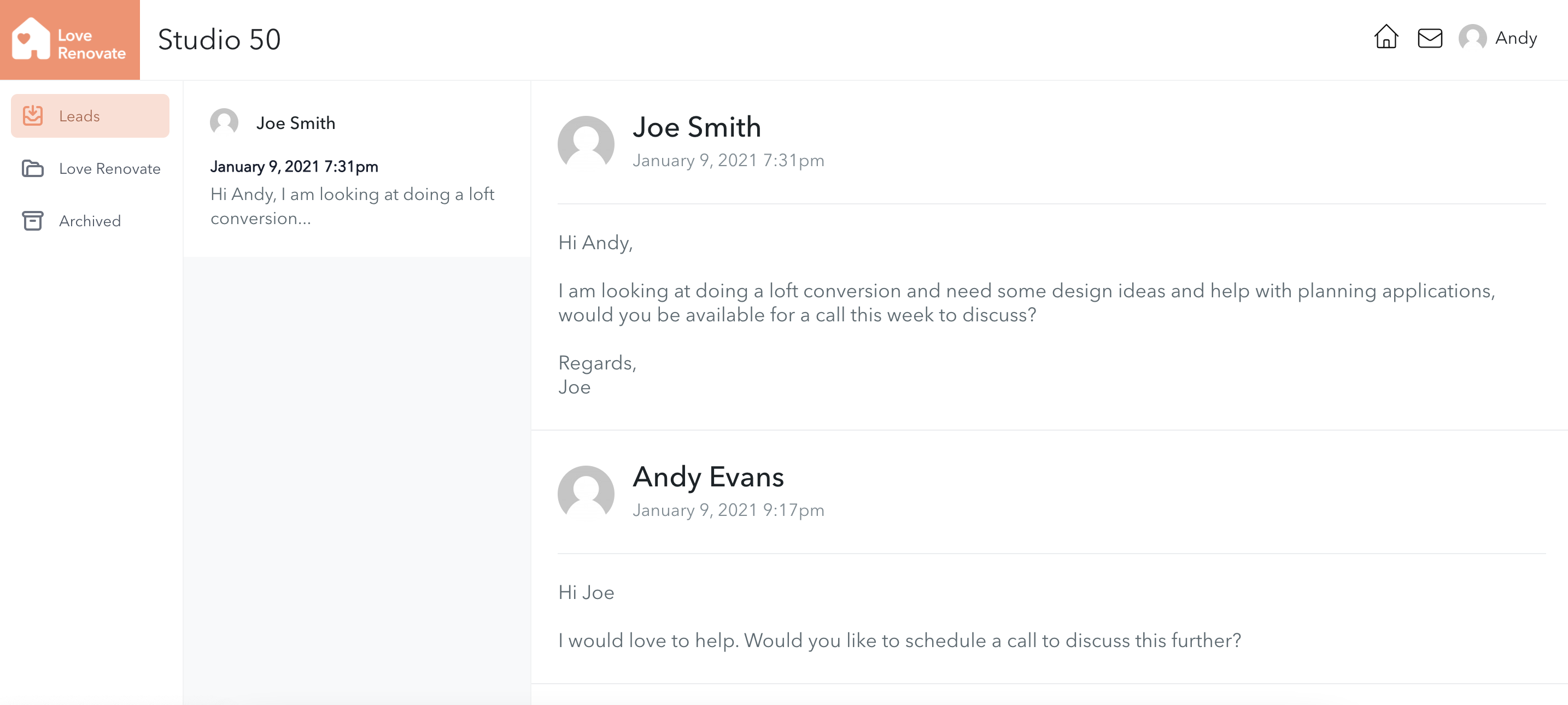 3 steps to start connecting to more customers
1
Create your account
Activate your account with a few basic personal and business details
2
Build your business profile
Add photos, products, services and a description of your business
3
Submit for review
Our team will review your profile and you'll be live within a few hours
SUBSCRIPTION PLANS & PRICING
Choose the right plan for your business.
Put your business at the heart of our customers' renovation projects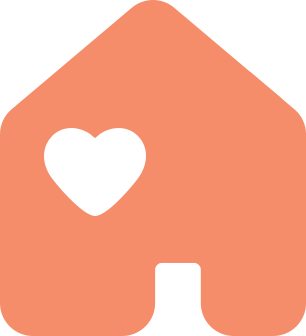 ---
© 2023 Love Renovate Limited. All rights reserved